Pete's Grand Plan – the Book
Pete's 1st Children's Book
arrives November 20th!
A brightly illustrated, large hardcover
Book written in rhyme form with an
Anti-bullying theme.
Children, parents and educators
will LOVE this book!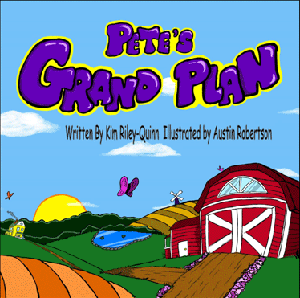 PURCHASE NOW FOR OVER 20% SAVINGS!
Introductory online offer of just $15.99 (regularly $18.99)
Watch for local signing events too!
This is the story of why Pete the Purple Bull has come to the Human World. The message is fun, uplifting and offers strategies to assist children and parents navigate the social challenges of childhood.
50% of the proceeds are dedicated to supporting anti-bullying programs in schools.