QC United
Pete the Purple Bull is dedicated to promoting positive social/emotional skills in schools and communities by offering a wide variety of interactive learning experiences. Pete knows that when people practice these skills, Bullying disappears. Pete also knows that these skills are essential to creating and maintaining safe and welcoming schools and neighborhoods.
Pete the Purple Bull is an entity of QC United, a 501©3 Organization
Mission: Through multiple community partnerships, QC United's Pete the Purple Bull Program provides youth with educational experiences that strengthen social/emotional skills essential to developing and sustaining responsible social interactions across all settings.
Pete the Purple Bull Partners with RE-FL3X
Pete the Purple Bull partners with RE-FLEX; A Hip-Hop dance troupe led by Juan Valtierra; a community leader, youth mentor, artist and dance instructor. Dance classes are offered through the dance studio located at 1411 Brady St. Davenport, Iowa. More about Re-FL3X.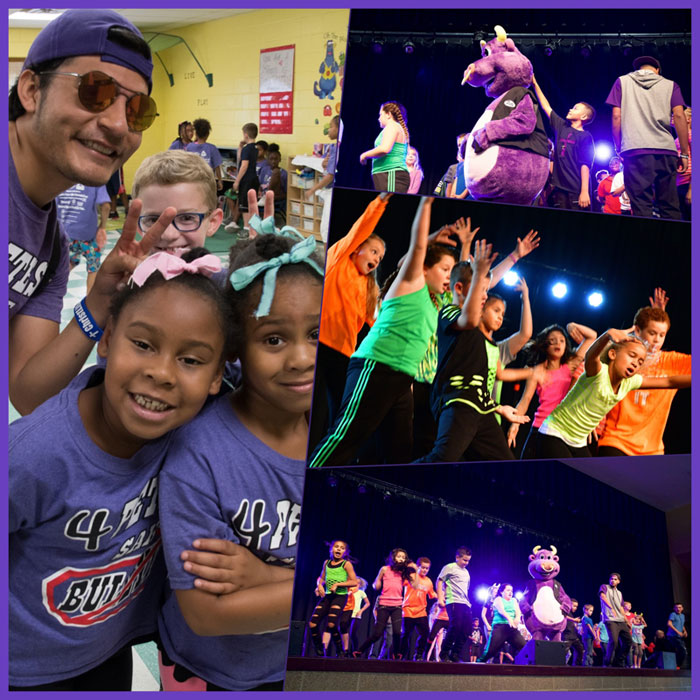 Kindness Rocks - New Campaign for October
Pete Garden Flags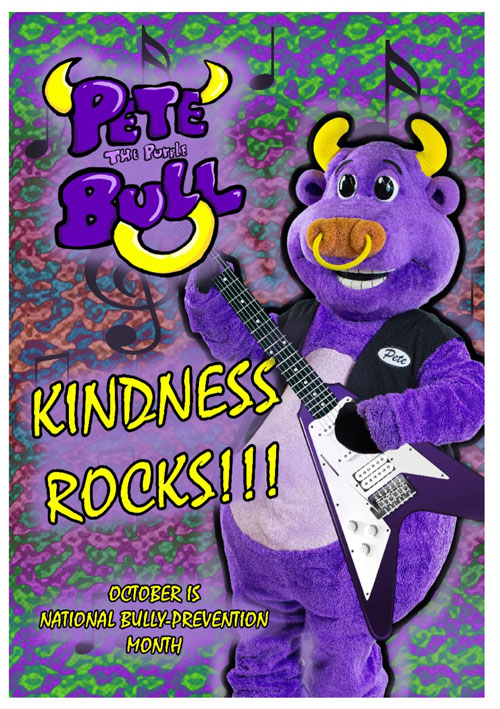 Upcoming Events
QC United
August 18th
Freedom Festival East Moline, Illinois Noon to 2pm Pete and his Posse will
Provide anti-bullying information and Photo opportunities
August 19th
Pete attends Rascal's Birthday Party;Modern Woodmen Baseball Stadium 
4pm to 7pm
August 25th
Pete and his Posse ride in the Moonlight Parade, Silvis, Il 8pm
September 9th
Music in the Park, East Moline
2pm Pete will there for pictures
September 16th
1pm QC Reading Adventure sponsored by the QC Times. Pete and his Posse
share anti-bullying information and perform some Hip-Hop Dance
3pm Hispanic Independence Day Celebration
East Moline, IL. Pete and his Posse perform
September 22nd
8am NAMI Walk. Pete is there cheering the Walkers and posing for pictures.