There is so much need during this Covid-19 Pandemic. We want to help…
Pete the Purple Bull is very concerned for his human friends around the World as they work so hard to overcome a new common enemy known as the Corona Virus. Pete and his Team are sending their thoughts and prayers out to all the Healthcare Workers and 1st responders who are risking their lives to save the lives of others, as well as sending their love and prayers to all who are hurting because of this Pandemic.
Help for Local Artists (musicians, choreographers, visual artists, light/sound technicians & others)
Locally, Pete is aware of the many hardships facing local artists since all shows and events have been canceled. He appreciates the amazing talent of many who have supported his cause by creating music and original dances to help him engage children in positive lessons about respect and kindness.
As a small way to support local artists who are struggling financially, Pete has created a t-shirt in their honor. Pete will donate 100% of the profits from the sales of this shirt, to assist local artists through this difficult time.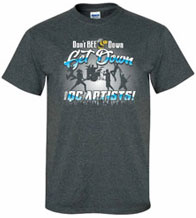 Any Quad City area artist wanting to participate in this effort, just needs to complete the simple registration form below and then provide the store link to friends, family and fans. We want to give special thanks to the team at Power Grafx., Inc. in Davenport, Iowa for making this fundraiser possible!
ARTISTS ONLY (includes musicians, dancers, visual artists, music/light/sound technicians, other) Register HERE to participate in the "Get Down" t-shirt fundraiser.
Support a QC Artist by following these steps:
1) Click HERE to identify the Artist you are supporting
2) Order your "Get Down" shirt HERE
Support for 1st Responders and their families (this includes all levels of healthcare workers, police officers, firemen and others who are helping to keep us safe from the Corona Virus Pandemic )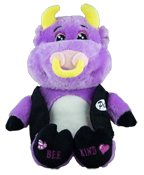 We can't put into words how grateful we are to those many workers and professionals who are dedicated to caring for the victims of this Pandemic. Not only are they putting their lives at increased risk, they also are spending more time away from their children and loved ones. We are raising funds through the sales of "Humane Being" t-shirts. These funds will go toward providing the children of the 1st responders with a Little Pete and a special card that says…
Thank you for sharing your brave grown up with America to help win the battle against the Corona Virus.
Hugs and Kisses,
The American People
Little Pete (or another character, if Little Pete is not available) along with the Thank-You notes, will be sent to the communities most impacted by the Pandemic. Arrangements will be made with community designees to distribute the gifts to 1st Responders and their children. If possible, Big Pete will make an appearance in those communities to celebrate the end of the crisis.
Order your HUMANE BEING T-shirt HERE!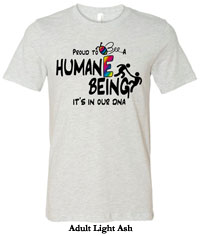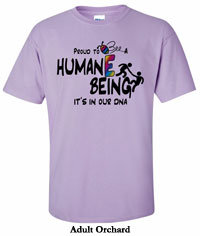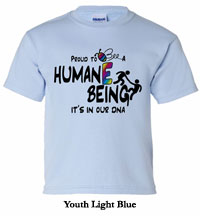 Order your HUMANE BEING T-shirt HERE!
Special thanks goes to Power Grafx. Inc. for helping to make these fundraisers possible.
Pete the Purple Bull
Pete the Purple Bull is the face and official Brand for QC United, a non-profit organization. Pete the Purple Bull is dedicated to promoting positive social/emotional skills in schools and communities by offering a wide variety of interactive learning experiences. Pete knows that when people practice these skills, Bullying disappears. Pete also knows that these skills are essential to creating and maintaining safe and welcoming schools and neighborhoods.
Pete the Purple Bull is an entity of QC United, a 501©3 Organization
Mission: Through multiple community partnerships, QC United's Pete the Purple Bull Program  provides youth with educational experiences that strengthen social/emotional skills essential to developing and sustaining responsible social interactions across all settings.
Pete the Purple Bull & the QC United organization also supports Higher Education by providing college scholarships to graduating high school students. This year marks the 20th Anniversary for Pete the Purple Bull's Scholarship program and annual golf tournament. Pete and his team have some special events planned to celebrate this very special year.

Pete's Grand Plan – the Book
Pete the Purple Bull announces his first Children's Book!
Written by Kim Riley-Quinn  Illustrated by Austin Robertson

Pete's Grand Plan is a brightly illustrated hardcover book (10in by 10in) written in rhyme form. It's the story of how Pete helps his friend Gracie through a difficult Bullying situation at her school. In the process, Gracie discovers her own strength and her classmates and teachers discover the important role they play in creating a safe and welcoming school for everyone. Pete's book provides a fun, interactive reading experience with a solution-focused approach for kids, parents and teachers.
GIVE THE GIFT of READING! Buy books for your family or friends or DONATE BOOKS to schools and community organizations.
Pete the Purple Bull Partners with RE-FL3X
Pete the Purple Bull partners with RE-FLEX; A Hip-Hop dance troupe led by Juan Valtierra; a community leader, youth mentor, artist and dance instructor. Dance classes are offered through the dance studio located at 1411 Brady St. Davenport, Iowa. More about Re-FL3X.